PRODUCTION DESCRIPTION

---
POP UP: An Artistic Treasure Hunt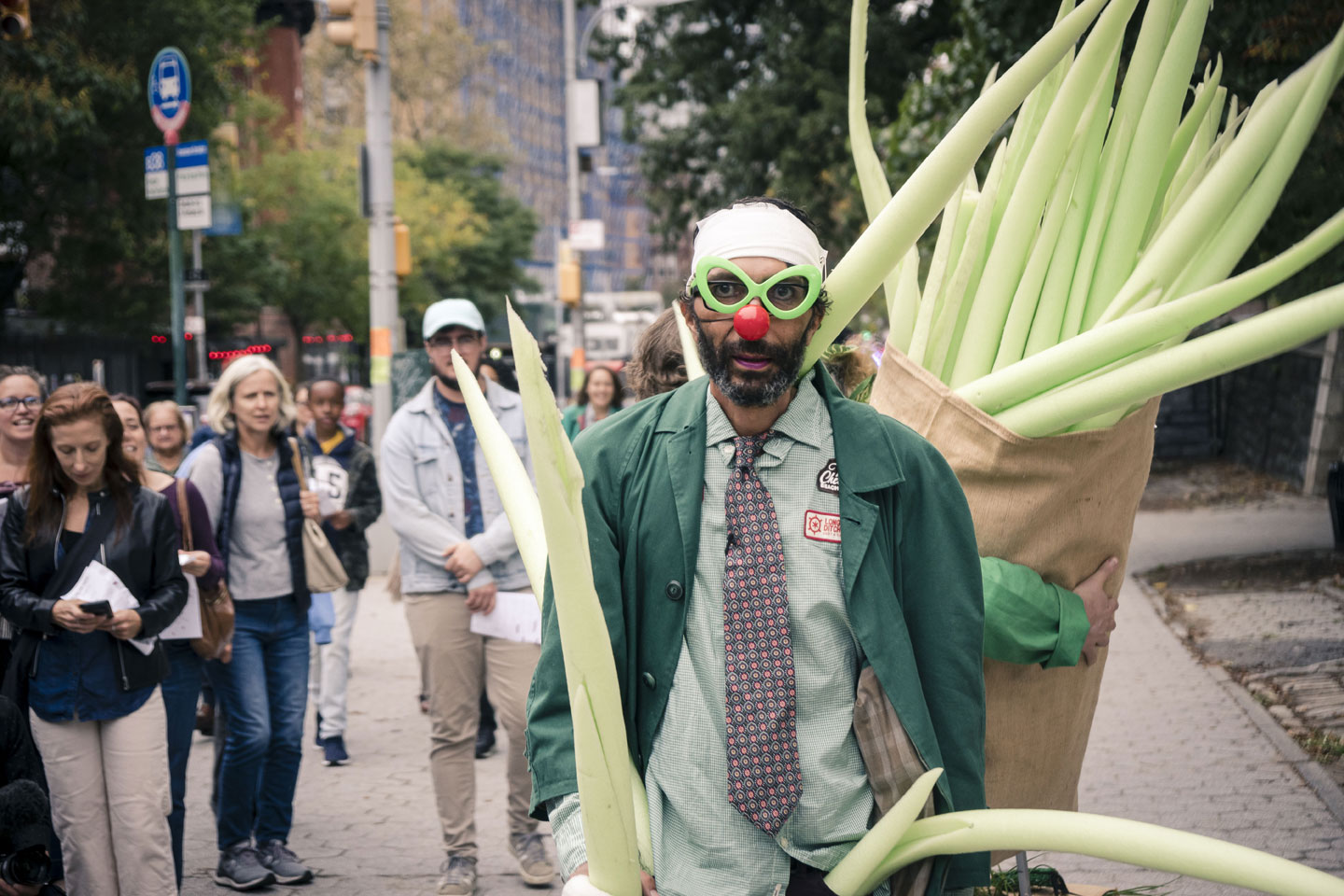 Developed by the Tours Soundpainting Orchestra (France) and the Strike Anywhere Performance Ensemble (USA), POP UP is an artistic treasure hunt. The public is guided to a series of 5-15 site-specific performances via clues on a hand-painted map. Over the course of 3 days, performances pop-up on the street, in windows, parks, plazas and businesses throughout one neighborhood. These short apparitions of music, dance, theater and/or visual art are inspired by interviews with local residents and business owners about that neighborhood. By injecting a series of alternately playful, poetic or poignant performances in everyday spaces, the project is designed to shift how people perceive those places and to connect community members through art. The performances are sculpted through a live-composing sign language called Soundpainting. Strike Anywhere (SA) and the Tours Soundpainting Orchestra (TSO) are two of the top Soundpainting ensembles in the world.

TO SEE EXCERPTS FROM VARIOUS POP UP PRODUCTIONS, WATCH: Our YouTube POP-UP Playlist.
"POP UP is a creative-placemaking project. Performances are tailor-made for each neighborhood. By projecting the dreams, impressions and experiences of local residents onto everyday spaces, POP UP engages a community in the creation of public art, highlights local diversity, and illuminates our shared humanity. "


-
"Usually it is a hurricane that brings strangers together on the street, talking to one another. How wonderful, that in this case, it is art." -audience member
---
Click here for more production descriptions...
---