ENSEMBLE BIOS

---
Rob Henke

(Trumpet/Actor)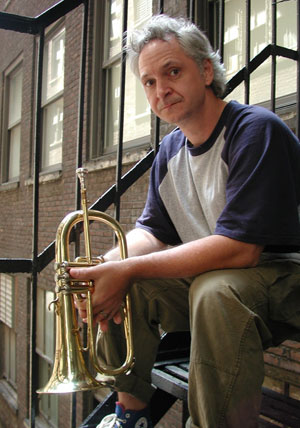 Rob Henke has been playing trumpet professionally in New York City since 1988. Credits: The Spirit of Life Ensemble (Musical Director), Phillip Johnston, Gary Lucas and Fast n Bulbous, Diane Moser's Composers Big Band, The Walter Thompson Orchestra, Ray Baretto, Joe Gallant's Iluminati, Oliver Lake, Joseph Jarmen, Nick Didkovsky's Doctor Nerve, Michael Cochrane, Greg Wall, Frank London, and many others. He has released 5 CDs under his own name, has appeared on dozens of recordings as a sideman and tours extensively throughout Europe. Mr. Henke teaches brass and music at The Montclair Kimberley Academy, The Montclair Music Studio and at the Vermont College of Fine Arts.
---
Nolan Kennedy

(Performer / Lighting Designer)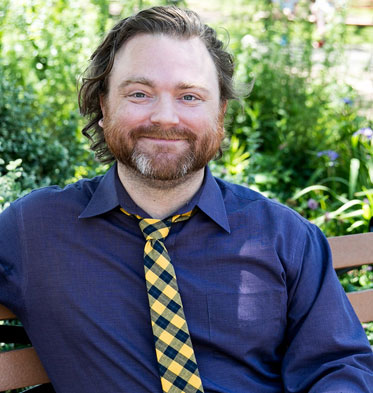 Nolan is an actor, writer, musician, improviser, and playwright. He is a co-founder of Letter of Marque Theater Co., an ensemble member of Strike Anywhere Performance Ensemble, a player in the Walter Thompson Orchestra, a freelance lighting designer, and a teaching artist. Hailing from Chicago, IL, Nolan received his B.F.A. in Acting from Illinois Wesleyan University. He is also half of two bands: Whiskey First and Salon Man.
---
Damen Scranton

(Actor)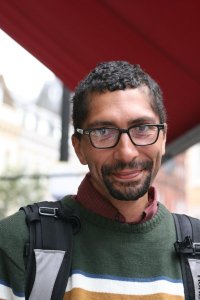 (M.F.A. in Acting, UC San Diego, 1997. B.A. in Theater, U.C.S.D., 1994). Damen is giddy to be working with Strike Anywhere! For the last 11 years he has been an actor and teacher with the Irondale Ensemble Project in NYC. Damen is an artistic associate with blessed unrest, an nyc-based theatrical ensemble. At blessed unrest, Damen has directed Lying (which toured to Kosovo in 2006) and Burn, Crave, Hold: The James Wilde Project (Winner of the 2008 NY Innovative Theatre Award for Outstanding Production of a Play). As a playwright, Damen's plays have been produced at U.C.S.D. and in Ireland at the Dublin Fringe Festival and at the Granary Theatre in Cork. Damen currently teaches acting and voice & speech at Manhattanville College and a summer Shakespeare course in Oxford, Paris and Florence through the Putney Excel Student Travel Program. He has taught acting at the Carnegie Mellon School of Drama, writing at Marymount College in Manhattan, and improvisation at the Portstewart Community Center in Northern Ireland.
---
Rolf Sturm

(Guitar)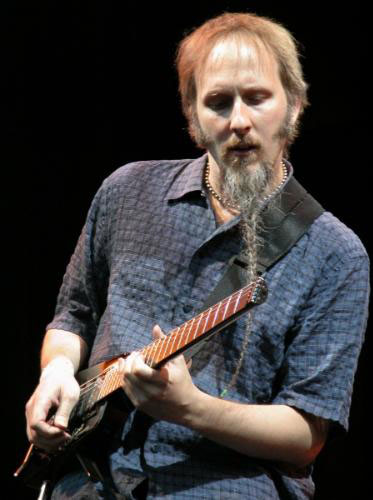 Rolf Sturm has been a full time NYC guitarist since 1984. He appears on over fifty CDs including recordings that feature David Johansen (NY Dolls/ Buster Poindexter), Jorma Kaukonen (Jefferson Airplane, Hot Tuna), Ike Willis (Frank Zappa), Roswell Rudd and members of the Grateful Dead. He has toured the United States, Germany, France, Belgium, Sweden, Austria, Hungary, Canada, and the UK, performing at dozens of jazz, jam band/rock, folk, and blues festivals (including the World Expo 2000 in Hanover, Germany). He has performed at Lincoln Center, the Kennedy Center in Washington, DC. and on soundtracks for both film and television. His music has been featured on National Public Radio's "All Songs Considered" and his last solo guitar recording, "Balance", was awarded 4 stars by DownBeat magazine. More info: www.rolfsturm.org
---
Leese Walker

(Artistic/Producing Director, Actor)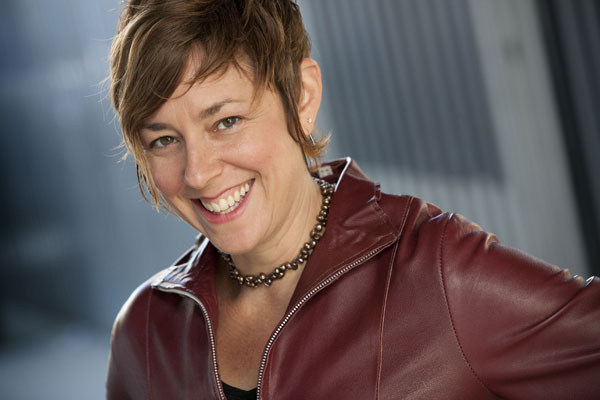 LEESE WALKER is an interdisciplinary performance artist, director, producer and teaching-artist. Leese is the founder and Artistic Director of NYC's Strike Anywhere Performance Ensemble. She established the company in 1997 to create politically-charged, original works that blur the lines between jazz, theater and modern dance. Leese figures strongly in the history of Soundpainting. She was the first actress to be soundpainted and was instrumental in helping inventor Walter Thompson to adapt the Soundpainting language for theater. The language has since evolved to include all performance disciplines and is now practiced in 35 countries world-wide. Leese has been a core member of the Walter Thompson Orchestra since 1997 and is one of three certified multidisciplinary soundpainters in the United States. Leese has soundpainted at Lincoln Center, Brooklyn Academy of Music, American Airlines Theater, the Irondale Center, Bard College, and internationally in Milan, Paris, London, Tours, Bordeaux, Barcelona and in Bali, Indonesia. Her work has been featured on Radio France, NPR, German Public Radio and U.S. television. Leese is the recipient of the 2011 BAX Arts Educator Award, the 2010 Arts Presenters Emerging Leaders Scholarship, and the 2004 APPEX Fellowship in Ubud, Bali. Leese freelances as a Master Teaching-artist with Roundabout Theatre and has taught master classes and professional development intensives for the Education Departments of BAM, Lincoln Center, Het Nationale Theater in the Netherlands, Roundabout Theatre among others. She served on the Board of Directors for the Network of Ensemble Theatres from 2003-2008.
---