PRODUCTION DESCRIPTION

---
SAME RIVER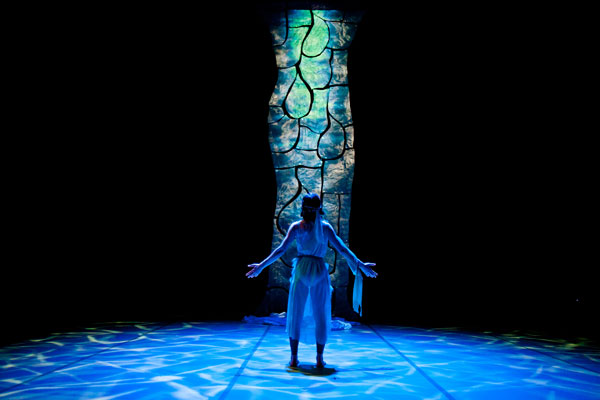 SAME RIVER is an improvised inter-disciplinary performance based on interviews with local residents about water. The Strike Anywhere Performance Ensemble began to develop SAME RIVER in July 2010 as part of the North American Cultural Laboratory's (NACL) Catskill Festival of New Theater. Distantly aware of the conflict that was raging upstate, Strike Anywhere dropped into a firestorm. The rural towns of Sullivan County, NY were being torn apart by a battle over natural gas drilling and the potential damage gas drilling poses to water resources. The Delaware River Basin, which provides 16 million people with drinking water (including NYC and Philadelphia), was under siege. The picture was complex. Passions were high.

During a 10-day residency at NACL, Strike Anywhere (SA) interviewed local residents about water and researched community water issues. Months of pre-planning allowed the ensemble to assemble a diverse range of voices. The company met one-on-one with activists, scientists, farmers, and politicians. SA used the collected information, interviews and personal stories to create a high-quality, improvised performance with social and political significance.

SAME RIVER has several layers of community engagement. During the first two-thirds of the performance, audience members write responses to the show on water-drop shaped papers. The ensemble uses the written responses to guide the remaining section of the show. At the end of the performance, SA engages the audience in an intimate reflection process and facilitates a town-hall style meeting. The discussion forum begins by asking the audience to speak in pairs and then in small group discussions. The company slides gracefully to a large group discussion amongst the audience using a tightly structured format. This format will be honed and perfected over the course of the upcoming tour.

Each performance is unique. It will be based on interviews in the local community where the performance venue is located. A residency component allows the company to conduct the interviews prior to each set of performances.
"Strike Anywheres skill at communicating the complexity and pathos of the issue of our water, our way of life, of our relationship to the gas and oil industry infiltrating our neighborhoods was striking. -Sabrina Artel - WJFF Radio - August 2010

They really took us to heart. -John, local carpenter,

I don't know how you did it, but you managed to really capture the voices of the community -Colette Ballew, local teacher,

I haven't felt that sense of empowerment in a while, thank you- Local Resident"


-
View videos and listen to interviews about SAME RIVER on our VIDEO page.
---
Click here for more production descriptions...
---