ENSEMBLE BIOS

---
Donna Bouthillier

(Dancer)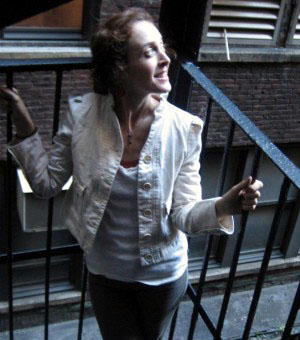 Donna has been living and dancing in NYC since 1995. In addition to performing with Clare Byrne Dance for 7 years, she has danced with numerous downtown choreographers including Carrie Ahern and Jennifer A. Cooper as well as Imago Dance Theater and Veracity Dance. She has also worked with Walter Thompson's New York Soundpainting Orchestra. Donna spent two years working with the experimental theatre company, Terra Incognita, under the direction of Polina Klimovitskaya. She is a Licensed Massage Therapist with a practice in Brooklyn and Manhattan. She is thrilled to be working with Strike Anywhere!
---
Rob Henke

(Trumpet/Actor)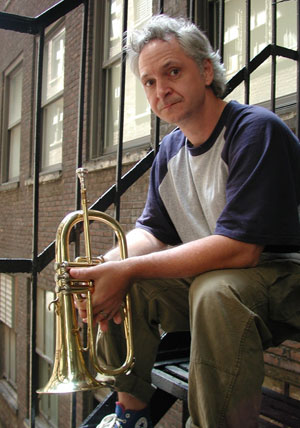 Rob is a trumpet player originally from Chicago. He records, works, and tours with many NYC bands, including The Spirit of Life Ensemble, The Captain Beefheart Project, Tricycle, The Eyn Sof Arkestra, Doctor Nerve, Diane Moser's Composer's Big Band, The Mike Kaplan Nonet, and Greg Wall and the Simcha All Stars & The Walter Thompson Orchestra. He has four recordings as a leader- Footnotes, The Bride, White Paws, and A Tale of Trevor Nor. Additionally, Mr. Henke has acted with Good Clean Fun, an educational theater company and The Likeable War Criminals at the Upright Citizens Brigade Theater in NYC. He recently wrote and performed a radio drama entitled, The Sicilian Witch Doctor.
---
Nolan Kennedy

(Performer / Lighting Designer)
Nolan is a recent B.F.A. acting graduate of Illinois Wesleyan University. Nolan trained and then worked for many years at The Improv Playhouse. He has also studied with Keith Johnstone, ComedySportz Chicago, & the Gaiety School of Acting in Dublin, Ireland. Further education: internships with Strawdog Theatre Company & The Neo-Futurists, both in Chicago. Working with former Irondaler Sven Miller on a controversial collaborative show called Into An Unlulled Sleep caught Artistic Director Jim Niesen's eye, & thus Nolan made the trip east. Nolans other produced written work includes Death Something, A Gustytown Adventure, Earth: The Musical, and Soot.
---
Damen Scranton

(Actor)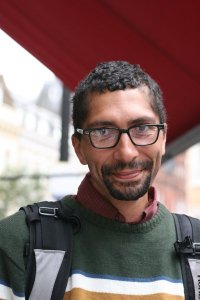 (M.F.A. in Acting, UC San Diego, 1997. B.A. in Theater, U.C.S.D., 1994). Damen is giddy to be working with Strike Anywhere! For the last 11 years he has been an actor and teacher with the Irondale Ensemble Project in NYC. Damen is an artistic associate with blessed unrest, an nyc-based theatrical ensemble. At blessed unrest, Damen has directed Lying (which toured to Kosovo in 2006) and Burn, Crave, Hold: The James Wilde Project (Winner of the 2008 NY Innovative Theatre Award for Outstanding Production of a Play). As a playwright, Damen's plays have been produced at U.C.S.D. and in Ireland at the Dublin Fringe Festival and at the Granary Theatre in Cork. Damen currently teaches acting and voice & speech at Manhattanville College and a summer Shakespeare course in Oxford, Paris and Florence through the Putney Excel Student Travel Program. He has taught acting at the Carnegie Mellon School of Drama, writing at Marymount College in Manhattan, and improvisation at the Portstewart Community Center in Northern Ireland.
---
Rolf Sturm

(Guitar)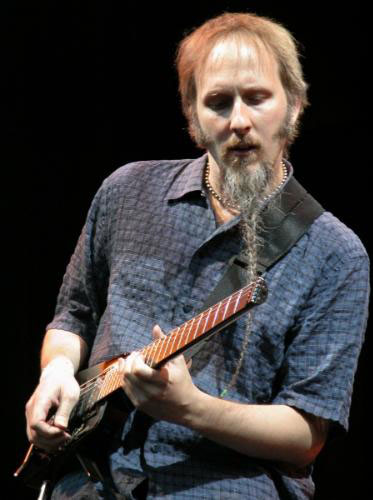 Rolf has toured and/or recorded with a wide variety of musicians including country singer Eddy Arnold, the Argentinean tango group NY Buenos-Aires Connection, the Tony Trischka Band, Loudon Wainwright, Billy Martin, David Johansen and the Grateful Dead Big Band: Illuminati. He leads his own NYC area bands, Feed The Meter and Just Cause. He has appeared on numerous film and television soundtracks as well as on dozens of CD's as a sideman. He has recorded his own music on the Water Street Music label (waterstreetmusic.org) which has been featured on NPR's "All Things Considered" and "All Songs Considered". Rolf graduated from Ithaca College with a BFA in Jazz Guitar and has studied with John Abercrombie, Jim Hall, Bill Frisell and Joe Pass.
---
Leese Walker

(Artistic/Producing Director, Actor)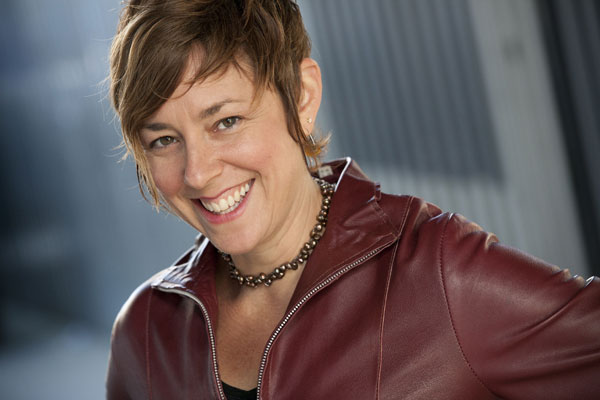 Leese founded Strike Anywhere in 1997 to create politically-charged, original works that blur the lines between jazz, theater and modern dance. Leese has performed at Lincoln Center, Brooklyn Academy of Music, American Airlines Theater, P.S. 122, Theater Chicago, and Washington D.C.s Goethe Institut. She has been featured on Radio France, NPR, German Public Radio and U.S. television. Leese is the recipient of the 2011 BAX Arts Educator Award, the 2010 Arts Presenters Emerging Leaders Scholarship, and the 2004 APPEX Fellowship in Ubud, Bali. Leese is a Dartmouth grad who began her professional career as a member of the Irondale Ensemble, NYC. She was profoundly influenced by the improvisational methods and ensemble-based approach to developing material at Irondale. Leese has worked with master puppeteer Ralph Lee, and with the Judith Shakespeare Company playing roles as varied as Richard II, Cressida, Dromio of Ephesus and Helena. She has danced, acted and played Lakota flute with the Wendy Osserman Dance Company (Dance Theater Workshop, UBU Rep, Union Square Park). In 1996, Walter Thompson invited Leese to join the Walter Thompson Orchestra as the first actor and to help adapt Soundpainting, the live-composing sign language, for theater. She has been a core improvising actor with the Walter Thompson Orchestra since then (Lincoln Center, NYC Jazz Vision Festival, HERE, Bard College, Knitting Factory). Co-director/performer credits: Ariel Dance Theatre (Austin, TX), Sojourn Theatre, Tours Soundpainting Orchestra(France), Anitya (Paris, France) and NACL. Leese freelances as a teaching-artist with B.A.M. and Roundabout Theatre. She served on the board of directors for the Network of Ensemble Theatres from 2003-2008.
---